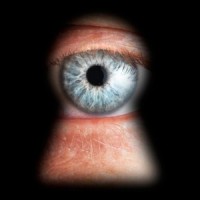 After every media sensationalized incident of racism, gun violence, or fill in the blank, we are told by our betters that it's time for a "national conversation" on the subject.  This usually seems less about actually having a conversation and more about giving them a sense of moral superiority.
But if information is power and, as Lord Acton put it, "power corrupts", we need to think very carefully about the power that we are handing over to government without demanding a national conversation on liberty.
It should be a conversation with Americans making informed decisions about what's important to them, not secret edicts by politicians and bureaucrats who are quick to create systems that grow out of control and prove impossible to stop once in motion.
Each day seems to bring new stories of abuse.
A Washington Post report detailed how the government has secretly been paying tens of millions of dollars to tech and internet companies to underwrite the ability of the government to use these services to spy on everyone – not just terrorists.
The Wall Street Journal reported that employees and contractors of the NSA have been found to use the agency's capabilities to spy on their own potential "love interests" and former spouses.  Call if cyber-stalking on steroids.  And just a week ago we found out that the government's own secret reports document that the NSA had broken privacy rules nearly three-thousand times in the last year alone.
A recent CNET story details how the FBI has developed new custom "port reader" software that it is trying to force all Internet service providers to install in order to give them access to Internet data in real time.  (Who needs the NSA when you can wiretap the whole Internet yourself?)
To add insult to injury, the administration is petitioning the Supreme Court to review a case that could give government the right to search your mobile phone without a warrant.  When you consider that most mobile phones are now linked to the same data and applications of the average computer, the government's ability to go through it without a warrant is effectively no different than being able to walk into someone's home or office and go through their computer files at will.
This isn't what our Founding Fathers had in mind when they wrote the Fourth Amendment's language about being "secure in their persons, houses, papers and effects".
As a result of the growing scandal, Obama has done what folks in Washington usually do when they want to defuse a political problem: appoint a committee.  The new panel is comprised of leaders from the intelligence community as well as White House staffers, and will take a look at how the NSA spies on Americans and then let us know if there is anything to be worked up about.  Fox, meet hen-house.
Of course all of these new revelations come several weeks after a coalition of conservative Republicans and liberal Democrats in the US House came within twelve votes of passing a resolution to prohibit the NSA's collection of "bulk data" on Americans unless they were under suspicion of terrorism.
Clearly it's time for another vote on the subject.
Click to continue reading "Time for a National Conversation on Liberty"


Go straight to Post
,
Internet
,
Internet Service Providers
,
Liberty
,
Lord Acton
,
Moral Superiority
,
National
,
National Conversation
,
need
,
Nsa
,
power
,
review
,
someone
,
subject
,
use
,
Wall Street Journal
,
Washington
,
Washington Post
,
Wiretap
Posted in
CIA
,
FBI
,
Intelligence Information
,
NSA
,
Surveillance/Spying
,
US Constitution
|
No Comments »